About Us

One workout does NOT fit all! 
Welcome to Delirium Fitness, a locally and privately owned boutique fitness studio where our priority is serving you. We offer small-group personal training classes for women, as well as personal training, drop-in circuit training, and now, indoor cycling for all!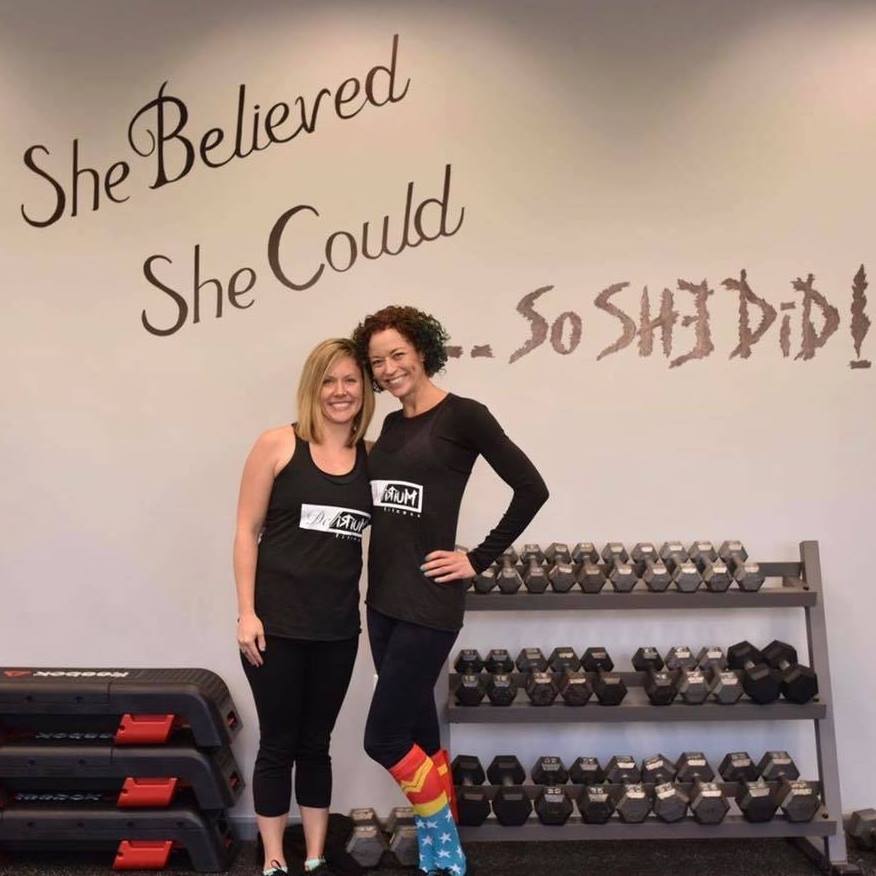 Our mission is to give each member the best workout experience of their life. 
We are not necessarily about weight loss or looking good.  We are about being the best we can be, loving our bodies, being stronger and more confident, and staying healthy.    We are not a trendy fad or a fancy franchise.  We are experienced, professional, personal.  We are about supporting and challenging you appropriately in your fitness and wellness journey, no matter where you are.
Read on to learn more about our different class offerings!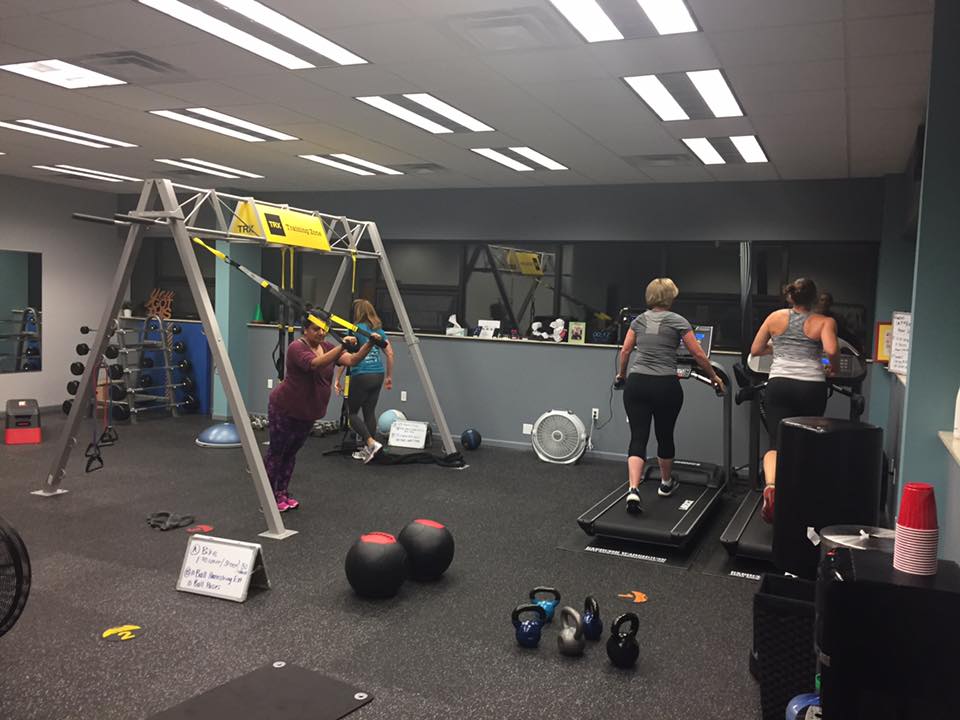 We are not weightlifters, but we do lift weights.  We are not marathon runners, but we do run (or power walk!).  We are not Yogis, but we practice stretching and dab in yoga.  We believe that changing it up is key.  We believe in doing your best, whatever that means on any given day.
You will be accountable!  The support of the other members and the highly qualified staff make all the difference.  We know when you aren't here, and we call you on it!
Have little ones?  We have a clean, childcare center with some amazing toys open at certain times of the day with a childcare provider, as well.
Wanna hang out?  Well, grab a cup of coffee and feel free to sit and chat.
We are a small studio, get in while you can!
The Delirium Difference!

"Delirium Fitness is fabulous! Personal attention is paid to each individual in order for them to meet their goals.  Highly recommended!"

Love that the trainers keep track of each of our performances throughout the workout. The personal touch to the workout at Delirium Fitness is truly the difference here. The trainers manage each of our workouts at the level we are at and progress us to help us achieve our very best. Heart monitors are only one of the tools they utilize. Their keen eye and taking the time to know each and everyone one of us is the greatest advantage here. Whether it's heart monitoring or form, it's keep me h…

"I am thrilled to have found Delirium Fitness. I am able to push myself physically in the supportive company of fabulous women with the expertise and encouragement of instructors who are dedicated to improving strength, endurance, and awareness of the mind-body connection. I am truly thankful for Delirium!"

"I joined Delirium Fitness about 2.5 years ago. I am in my 40s and in the best shape of my life. The workouts are definitely challenging but the creativity makes them fun too.  Delirium Fitness is challenging, inspiring and fun all at the same time. You should come check it out!"

"Delirium workouts are always challenging, varied, and fun. Trainers are incredibly professional and easy to work with."

"Seriously, this place is awesome!!!  I am so grateful for Delirium Fitness and feel so much more alive these days. I'm over the age of 40 and in the best shape of my life! Delirium Fitness has helped me to greatly improve my diet, posture, confidence, and mental and physical strength!"

"I love Delirium Fitness! Each workout is different so it never gets boring. The classes are small so the trainers are able to give individualized attention.  After years of excuses I have found a place that I enjoy going to and a lot less excuses to not work out."

"I love working out with this supportive group of ladies. It makes my workouts one of the highlights of my day."

"Delirium is the best! Fun, challenging workouts tailored to your individual needs and goals, knowledgeable, motivating trainers, and an awesome, supportive group of women!"

"I can honestly say over the past year I have not done the same workout routine twice. Each session I was completing different exercises with the same result: drenched in sweat with muscles shaking and the feeling of complete accomplishment! Del never failed to surprise me with a new challenge and encouragement when I needed it the most."