BIO
Delaura "Del" Baldwin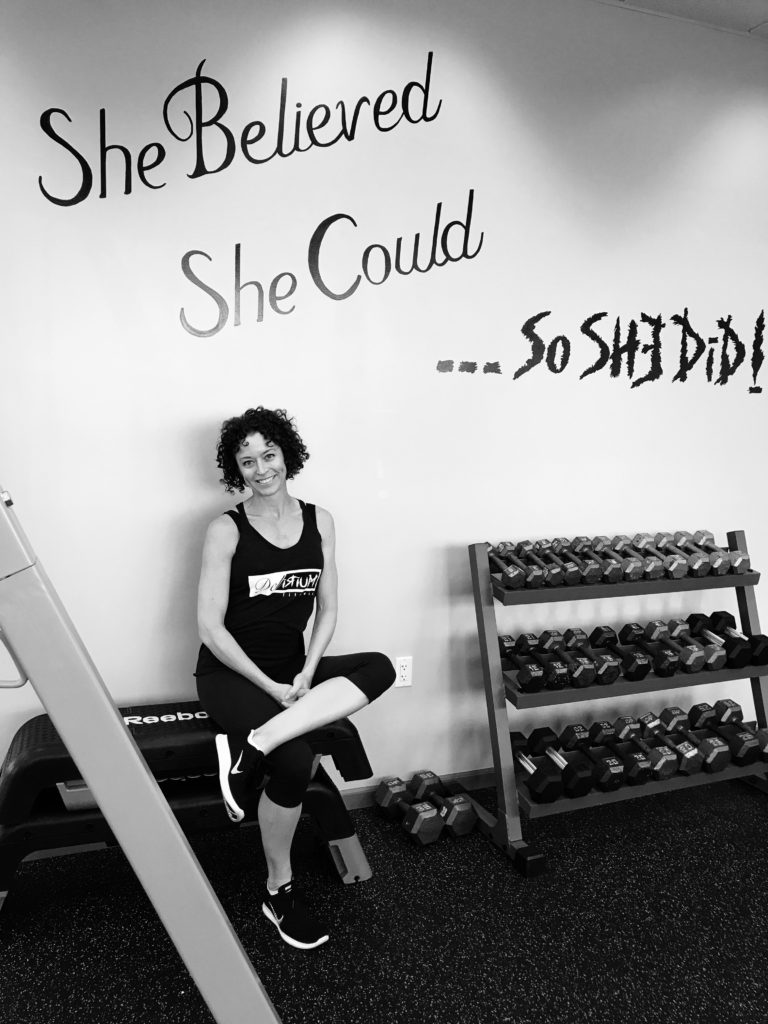 Certifications: NPTI Personal Trainer & Nutrition Consultant, AFA Group Fitness Instructor, Keiser Cycling Certification
Founder of Delirium Fitness, Del Baldwin, found fitness as a second profession. After getting laid off from her corporate job at age 35, she decided to start running & focus on getting fit. She loved the way being fit made her feel stronger & able to do things she never thought she could. Wanting to share the way she felt with others, she decided to pursue training as a career. Del attended National Personal Training Institute & received National Association of Sports Medicine-approved diplomas in Personal Training & Nutrition Counseling in 2009.
She began teaching classes outdoors in Southern California, & purchased a successful business. She had a support staff of five other instructors & over 120 members in 3 locations. She ran this business for four years & doubled the sales. During this time, she became more passionate about being a trainer.
After moving to Michigan, she taught at several places to get a feel for the new fitness climate: University of Michigan, Liberty Athletic Club, Workout 1, Saline Rec Center & OrangeTheory Fitness. She also began to take on some personal clients in her basement. Soon, the business in her basement grew to 20 women taking classes together & supporting one another.
After eighteen months, the business outgrew the basement. Del sought a partner & new studio space to better serve the community. After one year, she & her partner purchased an existing cycling studio & moved it to their location, doubling the size & tripling the clientele. They successfully ran the studio for 2.5 years.

Del relocated to North Carolina with her family for her husband's career path. She is now focusing on Virtual Small Group Training, Corporate Training, and Personal Training. Through virtual training, she is able to work with clients in several states and even overseas!

Serving and assisting Deliriums in their journeys to be stronger, move better, and gain more confidence is her ultimate passion.