The "80/20" Rule
Read on for recipes, examples of a healthy diet, & tips for revving your metabolism!
Working out is only 20% of the equation. It's what you put in your body that really makes the difference!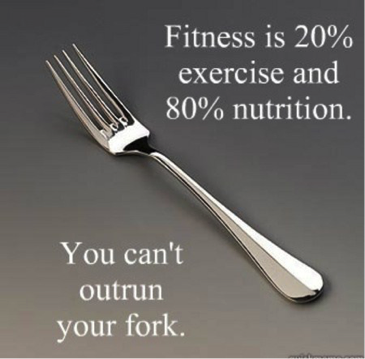 Even though "my story" might not look like yours, I promise that my tips and ideas for eating will make a difference in how you look and feel!
My sister once said she has no idea what I eat since there's so much I don't eat.
It's true, over the last five years or so, my diet has changed significantly and can look restrictive to some. Eight years ago, I got certified as a nutrition counselor, alongside my personal training degree. I learned a lot but didn't really adhere to all the rules for awhile. Why? Because I didn't really need to. I wasn't overweight and thought I felt pretty good.
So, why did I change things? If you read my "Strong is the New Skinny" blog, you will learn that I had a bad relationship with my body. Even after becoming certified, I ate to stay thin, not to feel good and be strong. And, I was afraid of "fat" so a lot of my food was empty calories. After my pregnancies, I noticed that my moods, my stamina, and my running were all affected by what I consumed. And so I began my positive relationship with food.  As I incorporated what I had learned with my certification, I couldn't believe the difference in my moods, my energy levels, and my performance. And, even though I didn't need to lose weight at all, my body changed. My muscles mass increased dramatically and fat went way down!
So, What Do I Eat?
Here is an example of what I might eat for 21 days. It is what I give to my clients when they need to kick-start a healthier diet.
Click here for recipes to the highlighted items above!
Basically, I eat: Lean Proteins (occasional Beef), lots of veggies, nuts, some dairy, eggs, roasted potatoes, limited grain but some. I don't love fruit (I like hot food, not a big salad girl either), but I make myself eat it, usually in a smoothie. I love olives, lentils, artichoke hearts, beets.
And I try to stay as organic as possible, especially when it comes to animal bi-products and "the dirty dozen".  I try to stay low on the glycemic index and that really makes a difference in my moods and I rarely get "hangry."
I eat like a European. Fresh, whole foods. I drink water, French press coffee (NOT with creamer that is made with oil!), beer and wine (like I said, you have to live a little!). And, I make myself a tonic every morning that I just LOVE, it keeps my skin clear, keeps my bowels clear, and does wonderful things for my other organs!)
What Don't I Eat?
White carbs, refined sugar, most processed items, nothing frozen (except fruit with no sugar for my smoothies), processed cheese, nothing fried (except when I steal the fries off my kids' plates, and tortilla chips, hell, you have to live a little!). I don't eat pork products. I do not drink soda (Diet is worse than regular). High Fructose Corn Syrup is a bad word in our house. No dressings or dips with the exception of house-made.
Do I miss all the other food? Well, when I do, I eat it. And then I regret it because I feel like crap. Not guilty, just tired, unable to workout hard, etc. And sugar just makes me GRUMPY!
One of the reasons I am writing this today is because I was craving a Coke yesterday and had one for the first time in maybe 3 years, and boy did I crash and burn a couple hours later! I was cranky, I had a headache, etc. So, no, I do not feel deprived at all. I feel like eating a diet full of useless calories is depriving myself of what my body needs and deserves.
And, I do not measure, weigh my food or count my calories!
Other tricks?! These are some great tips that will really make a difference in your metabolism!
Don't eat carbs at your last meal of the day
Try to start the day with your biggest meal and taper down
Try not to eat after 12 hours awake (up at 5 AM? Stop eating at 5 PM)
Always have a protein source handy
Try to eat equal amounts of fats, carbs and protein
Stay low on the GI index
Eat every 3-4 hours!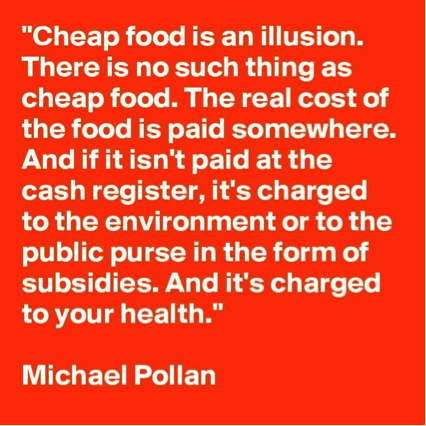 Written by:
Delaura "Del" Baldwin
NPTI Personal Trainer & Nutrition Consultant, AFA Group Fitness Instructor
Co-owner, Fitness Director, and Master Trainer at Delirium Fitness